So, what's a girl to do when she cannot sleep and has a to do list a mile long? Update and revamp your website, that's what… silly!
In all seriousness, I am loving the freedom and the ease-of-use that my ShowIt website offers. When my website originally launched over the summer I had devoted most of my efforts and hard work into getting the family, kids & HS senior portion to look exactly the way I wanted. While my fashion site was functional, it did quite have the look and feel that I ultimately wanted… until now. Of course, this could all change tomorrow, but for now here is THE latest and greatest in web updates for www.MICHELLEHERRICK.com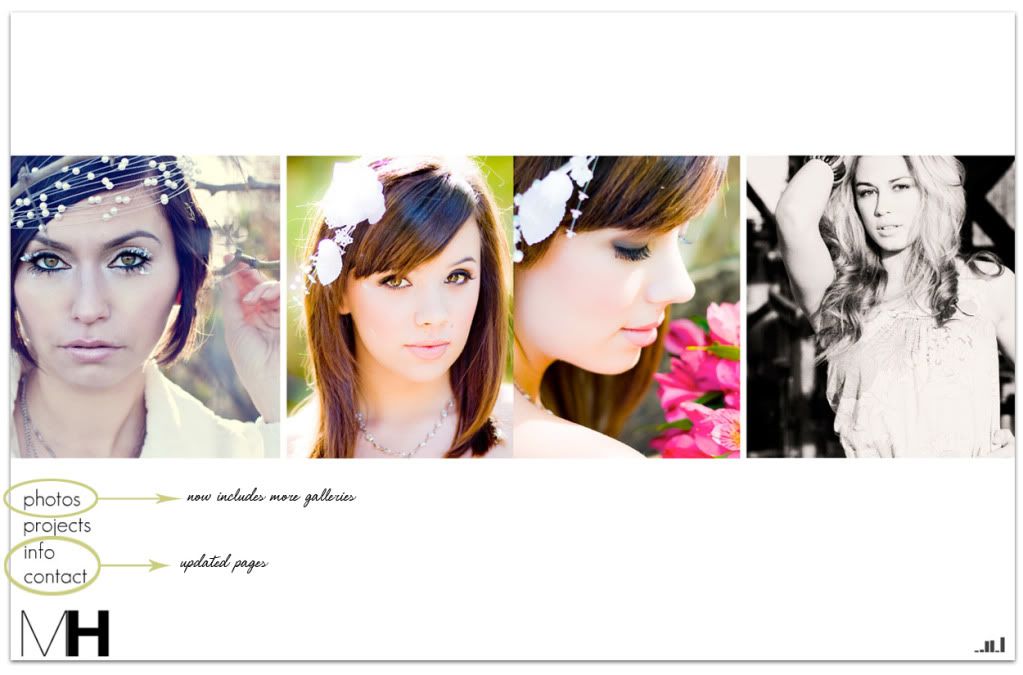 You can see I circled the pages that I added and/or updated. With the recent new work and projects I've been doing I have collected quite a few new photos that are just begging to go on the website. I must admit that in the past my site has suffered the most; it's easy to get into a routine of blogging and showing off the latest and greatest shoots that I often times forget there is a whole other step in the process – and that's to update the website to keep that content just as fresh and exciting.