This is sort of my take and version of Oprah's favorite things…only, for ME! I've been thinking a lot about this post and have been mentally collecting items to add to my list of things I'm crushing right now. So, if it seems random that's because it is…just like me!
Out of the few mags I get each month nothing warms my heart quite like my ELLE mag. And given that the Sept issue is about 5lbs not only is it a good workout carrying it around, but it's pages are filled to the brim and oozes of fashion yummy-ness and inspiration.

In the last couple of issues of ELLE I've paid particular attention and have found an interesting fondness for YSL's latest ad campaign. Simple. Sophisticated. Understated. Beautiful. Love it all…

Kudos to the USA network/channel for coming up with a bunch of clever shows. We are huge fans of them all and thank goodness the USA channel likes to repeat all their shows about 70 times so I'm always bound to stumble upon one of them during the day. But seriously, this show cracks me up every time… anyone see this weeks episode… that part when Spencer called Gus Mrs. Widdleberry I about peed my pants… seriously!

Love vintage jewelry. Period. And this is my new fav piece and it just so happened to have been a piece I picked up at my in-laws following my MIL death. It was hard going through her things and being allowed to take what I wanted. However, once I got home I started asking my hubby about this particular piece and he said he remembered his mom wearing it and not just that but he recalled a very old picture of her wearing it. Well, I just so happened to have found that photo and it was actually her engagement photo. Vintage jewelry is great but I think it's the stories behind the pieces that really makes them truly unique and special.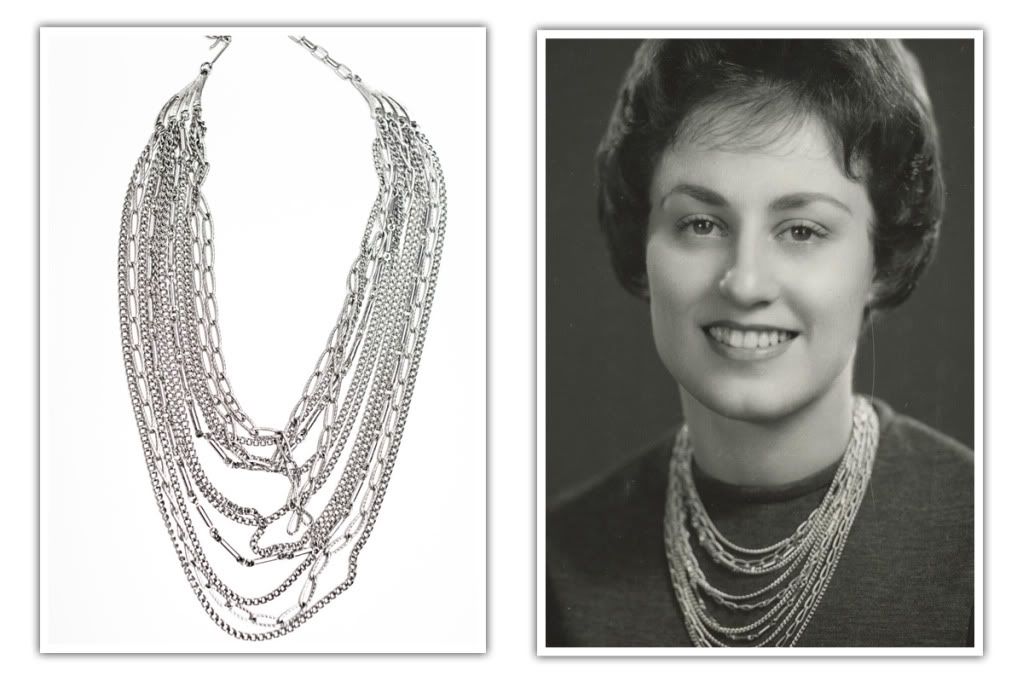 And honestly, I could never have a post like this without paying homage to my true love… my 44oz swig of Coke… next to my iPhone, you will hardly ever see me without one.