In just about 2 weeks we're hittin' the road and I'm hoping to sneak away for some fantastic photo sessions!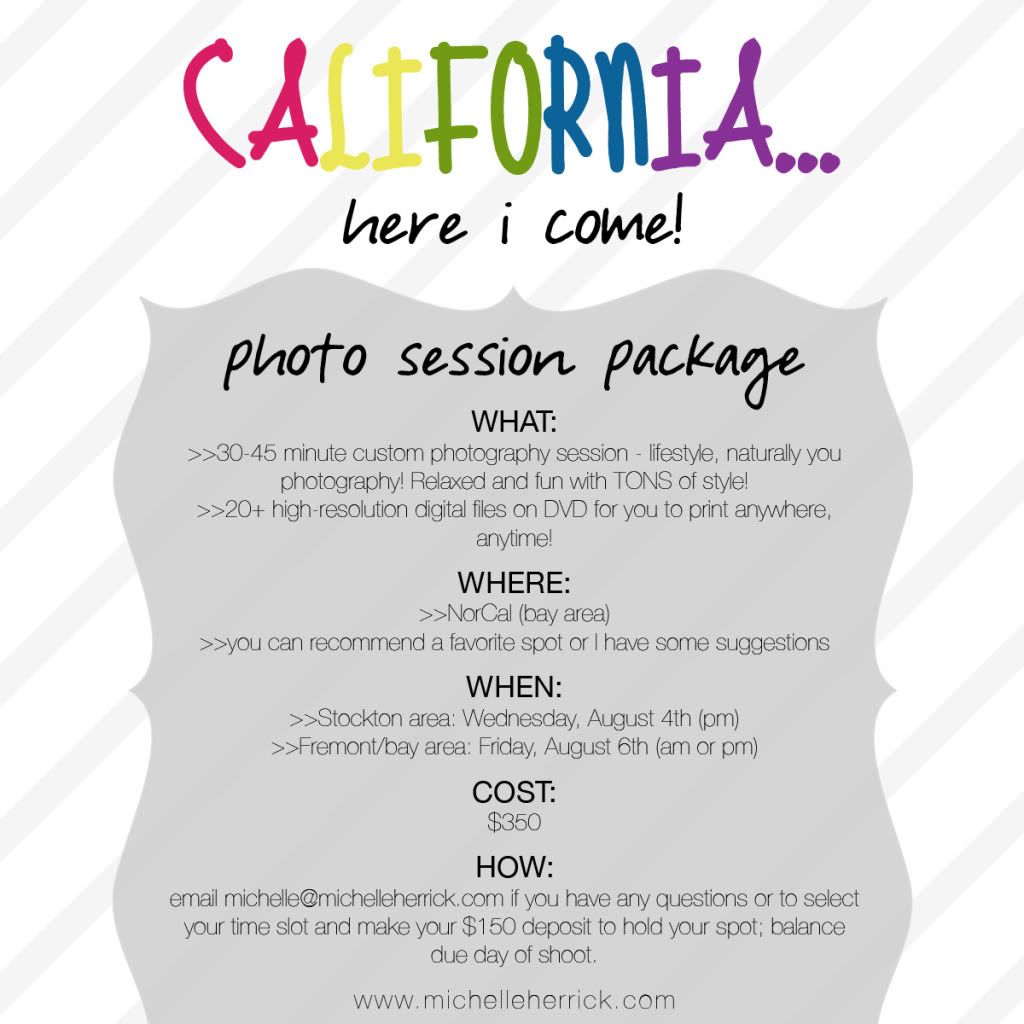 I still have some spots left on both days, so if you live in the area or know anyone who does then be sure to sign up! Guaranteed a fun time!
Oh, and to sweeten the deal even more… for every person you get to sign up for a session as well I'm knocking 50 bucks off your fee… that's right, 50-smack-a-roos!